There isn't a Biggest Story for Today, yet.
There isn't content right now for this block.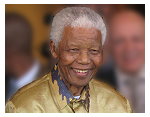 By Fidel Castro
December 29, 2013 - monthlyreview.org

Maybe the empire thought that we would not honor our word when, during days of uncertainty in the past century, we affirmed that even if the USSR were to disappear Cuba would continue struggling. World War II broke out on September 1, 1939 when Nazi-fascist troops invaded Poland and struck like a lightning over the heroic people of the USSR, who contributed 27 million lives to preserve mankind from that brutal massacre that ended the lives of 50 million persons.

War, on the other hand, is the only venture that the human race throughout history has failed to avoid, leading Einstein to say that he did not know how World War III would be like but most certainly the fourth would be fought with sticks and stones.

Added up, the means available to the two most powerful powers –United States and Russia— amount to 20,000 (twenty thousand) nuclear warheads. Mankind should know that three days before John F. Kennedy assumed the presidency of his country on January 20, 1961, a US B-52 bomber, in a routine flight, carrying two atomic bombs with a destructive capacity 260 times that of the bomb dropped in Hiroshima, had an accident and the aircraft crashed. For such cases sophisticated automatic equipment are in place to prevent the bombs from exploding. The first bomb landed without risks. In the case of the second, three of the four mechanisms failed, and the fourth, in very critical conditions could barely function. The bomb did not explode by mere chance.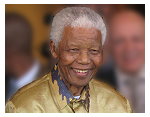 By Margaret Kimberley
December 11, 2013 - blackagendareport.com

Nelson Mandela's passing provides an important and rare opportunity for discussion of some very serious issues. We should not fear principled critique of people we admire but instead we have been treated to maudlin self-indulgence, useless idol worship and wrongheaded defense of Mandela's memory.

Everyone looms large in death, and it is especially difficult to be truthful when a person of Mandela's stature passes away. South Africa's apartheid system was an international pariah, reviled by most of humanity and Mandela was the icon who it was hoped would bring it down forever.

Black Americans saw themselves in images of Sharpeville and Soweto. Mandela stood in for our assassinated leaders, political prisoners and victims of COINTELPRO. The South African struggle became our struggle and our chance to achieve what we were denied here at home. Of course Mandela's release from 27 years of imprisonment brought near universal joy but it should have also raised more questions.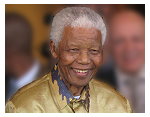 By Stephen Gowans
December 07, 2013 - gowans.wordpress.com

It seemed almost inevitable that on the new day Western newspapers were filled with encomia to the recently deceased South African national liberation hero Nelson Mandela that another southern African hero of national liberation, Robert Mugabe, should be vilified. "Nearly 90, Mugabe still driving Zimbabwe's economy into the ground," complained Geoffrey York of Canada's Globe and Mail.

Mandela and Mugabe are key figures in the liberation of black southern Africa from white rule. So why does the West overflow with hosannas for Mandela and continue to revile Mugabe? Why is Mandela the good national liberation leader and Mugabe the bad?

A lot of it has to do with the extent to which the liberation projects in South Africa and Zimbabwe have threatened white and Western economic interests—hardly at all in Mandela's South Africa and considerably in Mugabe's Zimbabwe.
African Diaspora: Mandela, A Life of Struggle: The History Most Mainstream Obits Omit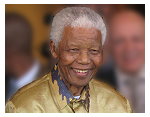 By Derrick O'Keefe and Jahanzeb Hussain
December 07, 2013 - commondreams.org

Nearly 50 years ago, in 1964, Nelson Mandela — along with many other comrades in the struggle for the liberation of South Africa from racist white domination under apartheid — was sentenced to life in prison. His statement to the court, made when he was facing the real threat of execution, remains an historic demonstration of defiance and resistance.

Mandela's sentence was "reduced" to life imprisonment. He would spend 27 years caged by the brutal racist regime in South Africa, before the resistance movement there and a worldwide solidarity campaign helped to force his release.

Many times, the apartheid government dangled a pardon for Mandela — if he would agree to publicly renounce the armed struggle. Contrary to liberal, depoliticized histories of the life of Mandela, he was in fact a political leader who believed in achieving liberation by any means necessary. Indeed, in 1961 he helped to found Umkhonto we Sizwe — which means 'Spear of the Nation' — an armed struggle wing of the liberation movement. Earlier that same year, Mandela gave his first ever television interview. In it, he alluded to the sense of futility of fighting against a violent apartheid regime with only non-violent means.

There is a problem right now with this block.