Cornel West on Obama: "The First Black President Has Become The First Niggerized Black President"

'Structural Looting' of Black Communities Driving Protesters to Baltimore Streets By Sarah Lazare

Eduardo Galeano on Haiti by Kim Ives

Haiti Dreadlocks Protest Eurocentric Profiling Haiti Dreadlock Wearers Demand: A Stop to Persecution by US Puppet Regime

Light Girls, When Documentaries Get It Wrong by Jessica Ann Mitchell

Managing a Nightmare: How the CIA Watched Over the Destruction of Gary Webb By Ryan Devereaux
Links between the cocaine trade, Nicaragua's Contra rebels, and African American neighborhoods in California

More...


Ahmed Mohamed and Abdulrahman al-Awlaki
September 27, 2015 : By Margaret Kimberley
"If Syrians and Libyans can have their countries torn asunder, then a precocious teenager can be hauled off by the police."
"Cool clock, Ahmed. Want to bring it to the White House? We should inspire more kids like you to like science. It's what makes America great." Those words came from president Obama's twitter account

Obama's Africa Hypocrisy
August 10, 2015 : By Margaret Kimberley
On January 20, 2017 Barack Obama will leave the presidency and those black people capable of critical thought will have many reasons to breathe sighs of relief. They will no longer have to submit to condescending lectures directed exclusively at them.

Humanitarian Occupation of Haiti: 100 Years and Counting
July 30, 2015 : By Mark Schuller
Several college campuses, professional associations, social movements, and political parties are marking the occasion with a series of reflections and demonstrations. Several have argued that the U.S. has never stopped occupying Haiti, even as military boots left in 1934...

America Prosecutes the World
June 20, 2015 : By Margaret Kimberley
Gates hosts a PBS series, It seemed odd that the Justice Department would take an interest in a sport that this country generally ignores. There are obviously ulterior motives in this case, the latest example of a country determined to exert control over the rest of the world in every possible way..


More Articles:

Shopping
Amazon Store
♦ African Books
♦ Contemporary
♦ Trinidad/Tobago

MUST READ!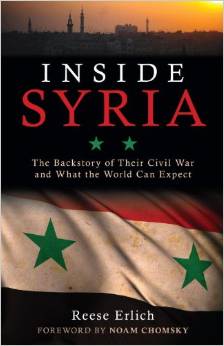 Inside Syria: The Backstory of Their Civil War and What the World Can Expect
by Reese Erlich



Rwanda and the New Scramble for Africa: From Tragedy to Useful Imperial Fiction
by Robin Philpot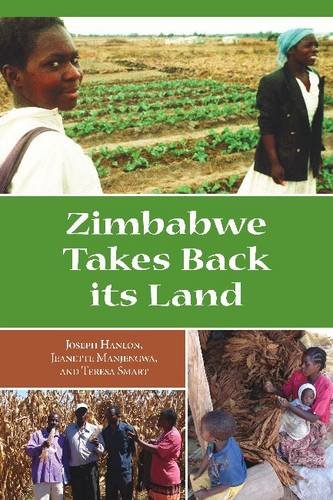 Zimbabwe Takes Back Its Land by Joseph Hanlon, Jeannette Manjengwa, Teresa Smart



Zimbabwe's Land Reform: Myths and Realities by Ian Scoones et al