'Structural Looting' of Black Communities Driving Protesters to Baltimore Streets By Sarah Lazare

Eduardo Galeano on Haiti by Kim Ives

Haiti Dreadlocks Protest Eurocentric Profiling Haiti Dreadlock Wearers Demand: A Stop to Persecution by US Puppet Regime

Light Girls, When Documentaries Get It Wrong by Jessica Ann Mitchell

Managing a Nightmare: How the CIA Watched Over the Destruction of Gary Webb By Ryan Devereaux
Links between the cocaine trade, Nicaragua's Contra rebels, and African American neighborhoods in California

The Case for Reparations By Ta-Nehisi Coates

Who Was Jim Crow?

More...


Skip Gates and Sony Exposed by Wikileaks
April 29, 2015 : By Margaret Kimberley
Gates hosts a PBS series, Finding Your Roots, which features genealogical information about famous people. One of his subjects was actor/director Ben Affleck. Affleck didn't want it known that he is also descended from a slave holder.

Freddie Gray and the Baltimore Police
April 28, 2015 : By Ron Jacobs
Like many other folks, I've been following the protests in Baltimore around the manslaughter of the young Black Baltimore man who "died in police custody" on April 19, 2015. Every day the protests demanding the arrest of the officers involved grow larger.

Beyond Twelve Years a Slave
February 24, 2015 : By Paul Street
I am never more than slightly encouraged about white America's capacity for breaking from the United States' deeply embedded racism when I hear one of my fellow US Caucasians report that they've viewed Twelve Years a Slave and were "moved"...

State of the Union 2015: Lethal, Predatory, Delusional
January 22, 2015 : By Glen Ford
Tuesday night, in his next-to-last State of the Union address, President Obama flashed the suckers a bag of tricks that has no chance of passing the Republican-controlled Congress, but will allow his apologists to claim that the genuine...


More Articles:

Shopping
Amazon Store
♦ African Books
♦ Contemporary
♦ Trinidad/Tobago

MUST READ!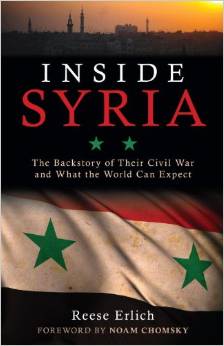 Inside Syria: The Backstory of Their Civil War and What the World Can Expect
by Reese Erlich



Rwanda and the New Scramble for Africa: From Tragedy to Useful Imperial Fiction
by Robin Philpot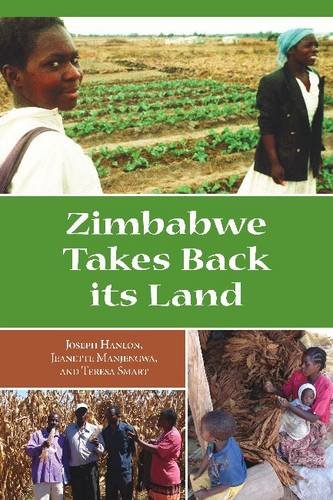 Zimbabwe Takes Back Its Land by Joseph Hanlon, Jeannette Manjengwa, Teresa Smart



Zimbabwe's Land Reform: Myths and Realities by Ian Scoones et al