Politics - The Power of Nightmares
The Power of Nightmares, subtitled The Rise of the Politics of Fear, is a BBC documentary film series, written and produced by Adam Curtis. The films compare the rise of the Neo-Conservative movement in the United States and the radical Islamist movement, making comparisons on their origins and claiming similarities between the two.


The Haitian-Dominican Migration Crisis

Who Was Jim Crow?

Cosmetic Surgery To Look Whiter Fails To Boost Women's Self-Esteem

Ohio School Apologizes After Attempting To Ban 'Afro-Puffs' And 'Twisted Braids'

The Dark Truth About Why South Africa Destroyed Its Nuclear Weapons in 1990 Mawuna Remarque Koutonin

'No shot, no ticket': Ethiopians decry Israeli birth control policies

The Invention of the White Race: Racial Oppression and Social Control by Theodore W. Allen

BET Founder: 'This Country Would Never Tolerate White Unemployment at 14 or 15 Percent'

'Mugabe: Hero or Villain': an interview with filmmaker Roy Agyemang

Britain's colonial shame: Slave-owners given huge payouts after abolition
By Sanchez Manning

Zimbabwe Empowerment Lessons for South Africa
By Rumbidzayi Zinyuke

No compensation for slaves By George Alleyne

More...


Interrogating the Sex of God
April 09, 2014 : By Corey Gilkes
Essentially every one of the major religions, particularly the Abrahamic faiths, started out acknowledging the Divine Feminine principles and then they all in one form or another concealed and wrote them out of their narratives.

Trinidad Rastas Advocate for Reparations and Marijuana Legalisation
April 04, 2014 : TriniView.com Reporters
On Sunday 23rd February, 2014, in Trinidad the local Rastafari organization, the All Mansions of Rastafari, held a rally to advocate for reparations, repatriation and the legalization of marijuana.

U.S. Deploys More Special Forces in Search of Kony
April 03, 2014 : Glen Gord
The tempo of U.S. military occupation of Africa quickens by the day. Washington has created a continental infrastructure that has already reduced most African armies to appendages of U.S. foreign policy, dependencies of the Pentagon.

Freedom Rider: Kwadir Felton and Cory Booker
March 25, 2014 : Margaret Kimberley
In nations around the world, thousands of people will demonstrate in anger if the police do harm to a citizen. Not so in the United States. In this country a uniform provides a license to maim and to kill. American police routinely beat...


More Articles:

Shopping
Amazon Store
♦ African Books
♦ Contemporary
♦ Trinidad/Tobago



Rwanda and the New Scramble for Africa: From Tragedy to Useful Imperial Fiction
by Robin Philpot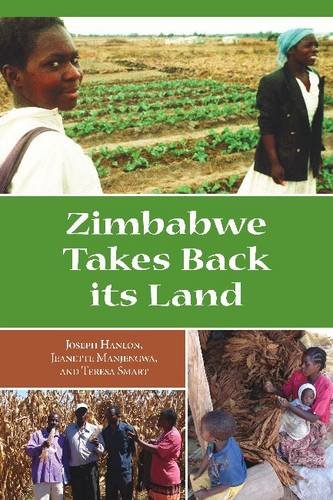 Zimbabwe Takes Back Its Land by Joseph Hanlon, Jeannette Manjengwa, Teresa Smart



Zimbabwe's Land Reform: Myths and Realities by Ian Scoones et al